About Us...
Founded by John Shamshoian in 1991, Realty Concepts is a real estate brokerage with offices in Fresno, Clovis, and Oakhurst. Over the years, Realty Concepts has expanded to serve the Central Valley successfully, while maintaining our integrity and close-knit family atmosphere. Our agents are local experts, with deep ties in their communities and a dedication to meeting each of their clients' needs.
At our core, Realty Concepts is a family first and a company second. By placing people before profits, we have created a culture wherein our agents are empowered, our communities are served, and our clients are cherished. "We're obsessed with our culture. We don't run our business like a business. We see Realty Concepts as a mission: to serve our Realtors so they can serve their clients," explains J.P. Shamshoian, CEO and Owner of Realty Concepts.
At Realty Concepts, our values are simple: quality before quantity, service before sales, people before profits, you before us. Every day, we work to deliver on that promise.
Contact Us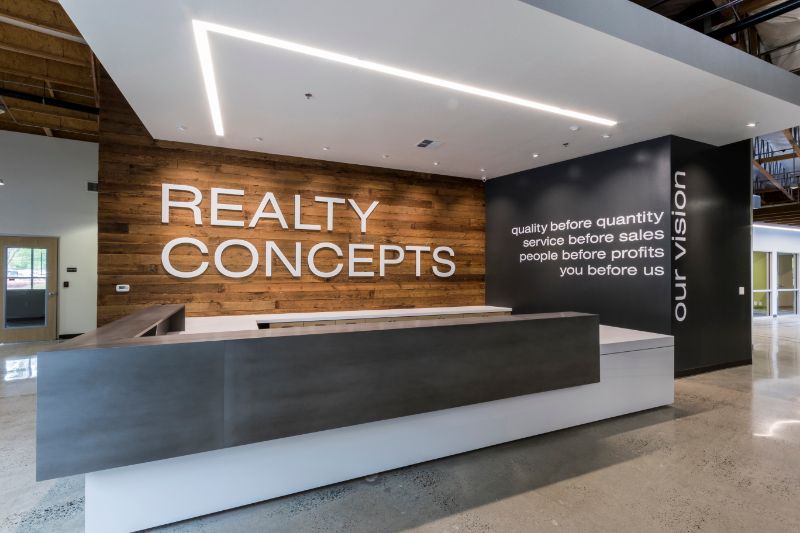 The RC Difference
Realty Concepts and our Realtors® have a reputation for holding ourselves to the highest ethical standards, working smarter than anyone else in the business, and always putting our clients' needs before our own. In an office full of ambitious high performers, vibrant personalities, and strong voices, we have created a loving, team-oriented, and truly unique family here.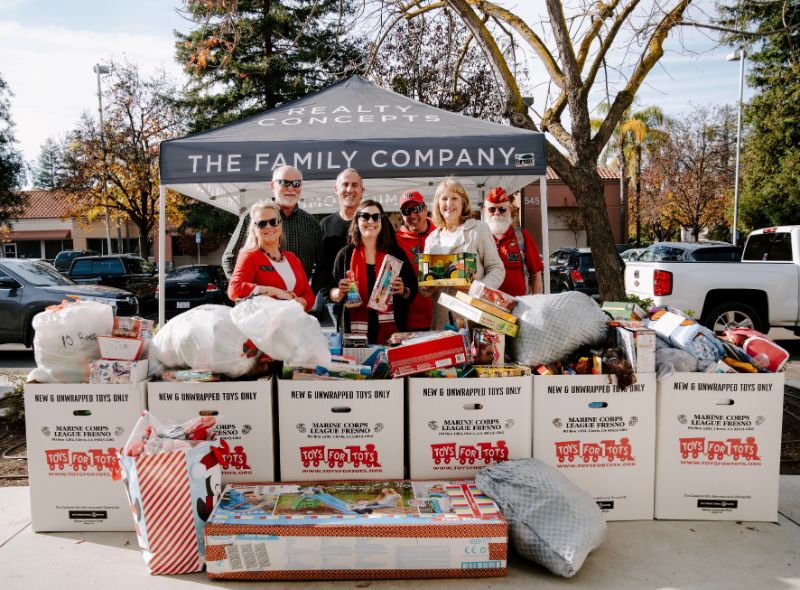 RC Cares
RC Cares is our outreach program, conducting multiple fundraisers every year to give back to our community. Its volunteers consist of RC agents and staff that love to uplift our beautiful community in any way that they can. With our yearly school supply, blood, food, and toy drives, we are able to help the communities that we work in. We also support our local firefighters and police departments with our Hearts for Heroes campaign where we deliver home-baked goods and hand-written thank you cards to their stations. We also contribute to numerous other campaigns throughout the year.
Testimonials
" I have been working as a lender in California for the last 20 years. I had to take the time to rave about Alyssa Bandoni! She has been an absolute pleasure to partner with on a Real Estate Transaction. She is communicative, bright, and obviously works with her clients best interests at heart. You will be in good hands working with her to represent you as your Realtor! "
- Sherene Gray
" Alyssa was my agent for the sale of my last home. Having purchased and sold several homes before I knew "the drill" I can honestly say the experience with Alyssa was unlike any other. From our first interaction she really took the time to get to know what I wanted from the sale. Her customer service was flawless and her attention to detail was second to none. I HIGHLY recommend Alyssa for any real estate transaction. She will be my first call on my next home and every home after that! "
- Jessica McDonald
" Alyssa is a fantastic realtor. Really goes the extra mile in her customer service and negotiating clients needs. I would definitely recommend Alyssa to anyone looking for an experienced realtor. Ruth Cabrera "
- Ruth Cabrera
" To my darling beautiful Alyssa you are truly a talented and get the job done agent!!! Thank you for your assistance with the sale of my California home. Sold quickly and without delays. You are an angel. Thank you again, Barbara Woodward "
- Barbara Woodward
" Alyssa could not have made selling my home any easier. She represented us as a client to the highest standards, portrayed exceptional customer service as a representative of realty concepts, and displayed a level of professionalism that felt like my family was the most important aspect of this process. Not only would I recommend Alyssa moving forward, I will actively seek out opportunities the share her information for potential clients. It was truly a pleasure to have Alyssa guide our family through the stressful transaction of selling a home. "
- Anthony Gomes
" Alyssa was amazing!!! She blew through our expectations and was over the top. She made sure we were informed every step of the way. Her years of being a realtor really shined from start to finish. If we ever buy another house, Alyssa will be our first and only choice. "
- Jason Niswander
" Alyssa made my home buying experience a dream from beginning to end. Very knowledgeable, top negotiator, and consistent in her positive attitude. She kept my experience a positive one. Will definitely use her again when I decide to sell. Mario G. "
- Mario Gonzales
" We moved from Orange County to be closer to family. Alyssa took the time to find us the perfect home that was in a great school district, close to my family and close to our new employment. We were in a bit of a rush and Alyssa made us feel so important in showing us home after home via facetime when we couldn't make it into town to view in person. She went above and beyond and we will never forget that. Alyssa set the bar very high and we can't imagine using another Realtor from here on out. Thank you Alyssa! "
- Joseph Cervantes
" Alyssa is a 5 star Realtor. She made my home buying experience a dream. Something that typically causes stress was actually quite enjoyable because I had the opportunity to work with Alyssa. She is knowledgeable, excellent communicator and negotiated the price I needed in order to buy. I will use Alyssa in all my real estate needs moving forward. "
- Mike Baird
Previous
Next